My friend has made up their mind to start a business in Qatar. Qatar is one of the richest countries with the highest income per capita. But, a to-be-entrepreneur always struggle with finalizing the right business types in Qatar. No worries, I am here to help you out. Before getting into the details of business types in Qatar. Let us get a handful of knowledge on the background of Qatar.
An insight into Qatar:
Qatar is one of the most proliferating gulf countries, insanely famous for its profitable business grounds. From SMBs to unicorn to well-established business Qatar has business ground for all size of businesses. Investors are inclined to do business in Qatar due to its rich economy and strong Government support. A report published by the World Bank says, "the region of Qatar holds the worth of 201 Billion USD".
Business types in Qatar – Overview: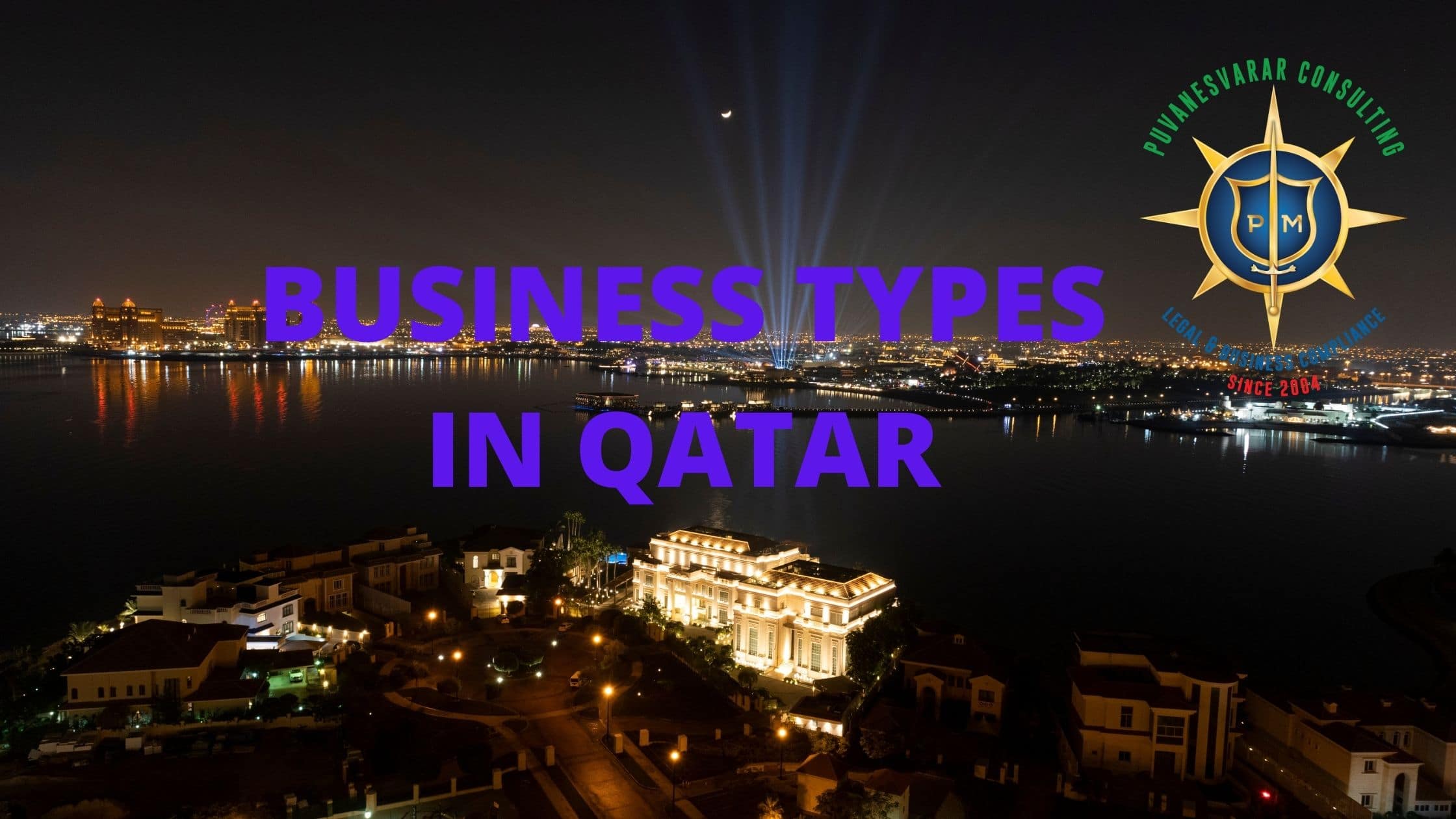 Qatar is a country with a liberal business environment. This encourages investors and entrepreneurs from all over the world to do business in Qatar. Qatar is considered the heart of modern infrastructure and apt governance. Are you confused about selecting the right industry in Qatar before investing? You can go through this blog to know about different business opportunities in Qatar.
This guide aims to educate you on different business structure available for companies willing to start a business in Qatar. To have a smooth and successful business in Qatar, you must abide by Qatar business compliance. Before starting a business in Qatar all the companies must register themselves and get a license from the Government. All Business types in Qatar are regulated by commercial companies Law.
Each company varies on the basis of industry, size of business, business activities, operations, etc. Accordingly, the registration factor varies. The company must take smart decision to get the maximum benefit. To skip the trial and error period and get the quickest result you can take the help of an advisor on the legal and regulatory requirement.
Different business types in Qatar:
Limited Liability Company:
This is one of Qatar's most preferred business types by foreign investors or entrepreneurs. Such companies must have more than two partners and less than fifty partners. The joint partners must abide by the company's duty whereas silent partners are not allowed to do so.  If your company encompasses LLC make sure the memorandum is signed by all partners. The Limited Liability Company requires QAR 1000 for registration. Such a company cannot participate in financial business. The company name must end with LLC.
One person company (Sole Proprietorship Company):
A sole Proprietorship company is one of the most common business types in Qatar. The structure follows the Limited Liability company structure. The investor in this business types in Qatar is allowed to own the entire share capital. The company is in full charge of the owner. You must have a minimum of 200,000 Qatari Riyal to go for One Person company in Qatar.
Public Shareholding Company: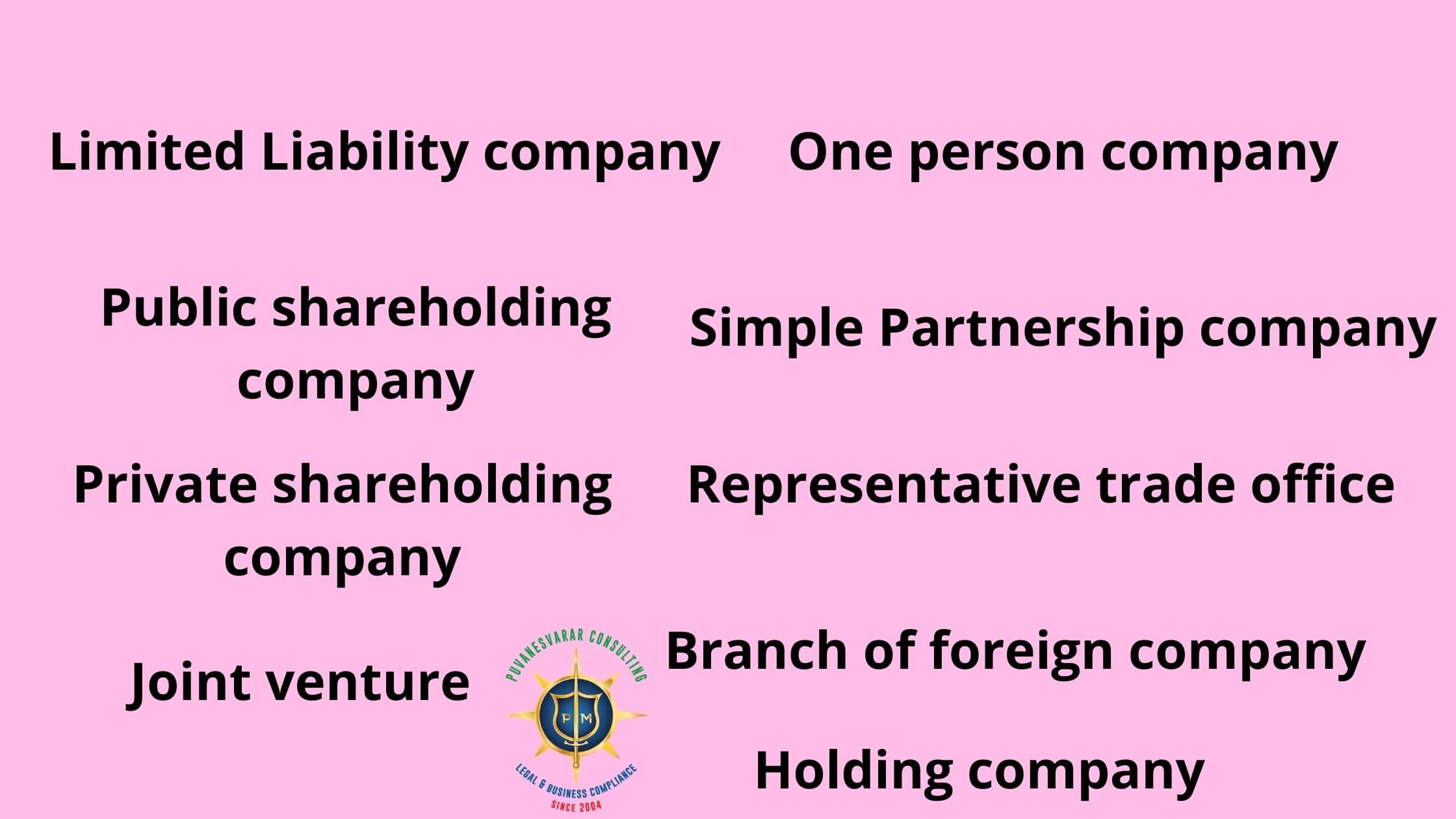 Foreign shareholders are allowed to integrate with the Public Shareholding company. Minimum 5 shareholders are must go for this business types in Qatar. Within 12 months the company is expected to get listed on the Qatar stock exchange. The public shareholding company is expected to have, 10 million Qatari Riyals before registration at the QSE (Qatar stock exchange). To get listed on QSE public, it must have a minimum of 30 shareholders.
Simple Partnership Company:
A simple partnership company in Qatar is one of Qatar's most suitable business types. This business type is allowed for business owners as well as foreign investors. The company must have two or more partners accountable for the liability of the company. The Government has figured an interesting way to name such companies. The name includes the name of shareholders or the " the name of first partner & the name of the second partner".
Private Shareholding Company:
In a Private Shareholding Company, a minimum of five founding shareholders are required. A private shareholding company is also called a Limited Share Partnership. These business types in Qatar are not allowed to be publicly listed on the Qatar Stock exchange. You must have a minimum of 2 million Qatar Riyals to register as a private shareholding company.
Representative Trade Office (RTO):
RTO is primarily responsible for regulating and promoting foreign companies to introduce them to Qatari companies. The RTO is prohibited from conducting any kind of financial transactions or commercial activities in Qatar.
Joint venture:
The joint venture is selected by foreign investors who choose business activities that are not allowed without a Qatari partner. This is one of the go-to business types in Qatar for foreign investors. In this business type, 51% of the company is owned by Qatari Partner and 49% foreign partnership. The joint venture can be done by an individual or a group of founders.
Branch of a foreign company:
Ministry of Economy and Commerce in Qatar has the authority to allow registration for a branch office of a foreign company in Qatar.  Most of the well thriving businesses in different corners of the World go for this business type in Qatar. You do not need a Qatari partner to open a branch office. The operation is carried on the basis of contracts and it must be dissolved once the contract is over. If the branch wants to continue, they can go for new contracts.
Holding company:
Holding company in Qatar is allowed to manage finances. The company can manage control of one or more other companies. Here, the corporation does not participate in business activities such as selling products, however holds the stock or membership.  Holding company is included in Qatar Stock exchange.
I hope, you got a crisp idea of business types in Qatar. However, if you already have a business in mind, kickstart the business before you miss the right time. Hey, if you are finding difficulties in setting up business in Qatar or looking for a proven way, contact us for free advisory. The offer is limited to the first 5 people. Call now, I don't want you to miss the offer. Puvanesvarar Mailvaganam is an advisor and has been helping business in legal and regulatory business compliance since 2004.
If you are looking for ideas to do business in Qatar, I am hopeful this article is of your concern.