You need to have vigilant eyes to grab the opportunity for starting a business in Qatar. If you have a flair to impact the world, you might have got the idea of starting a business many a time. The thrill aspects of doing a business are executing the idea, getting the opportunity to meet new people, influencing the world with your products or services and so on. But on, the other hand the gloomy aspects are the risk of failure, lack of legal knowledge, lack of in-depth market analysis, etc.
If you are thinking of doing business in Qatar, you are at the right place. Qatar has one of the fastest-growing economies in the World.  We will help you with minimizing the gloomy aspect of doing business. Starting business in Qatar can be arduous, tiresome, long, perplexing if you are not well-versed with the Qatari market. Before, highlighting the things you need to remember let us see which business you can start in Qatar.
The business you can start in Qatar: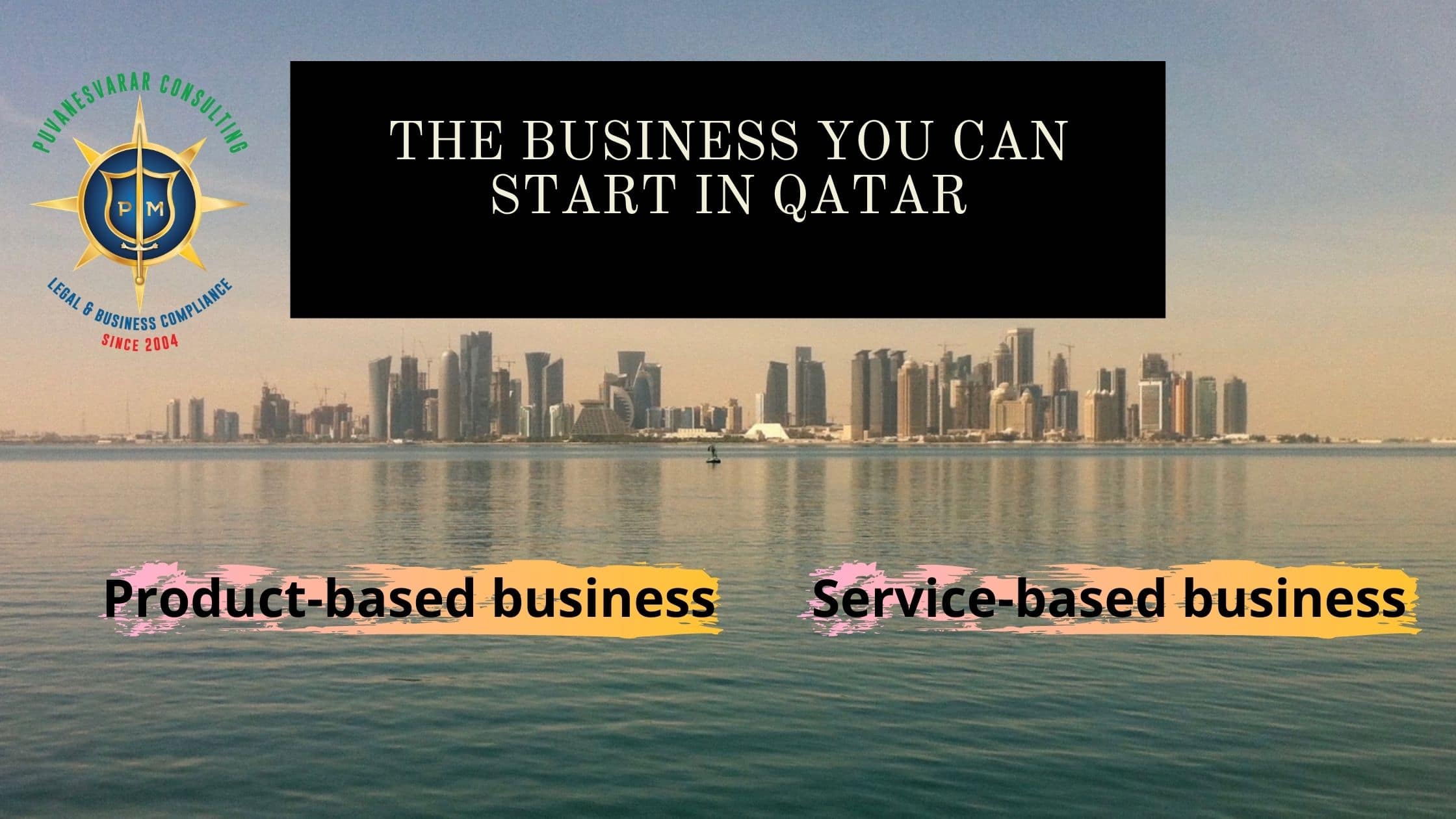 Qatar is a growing nation with one of the highest income per capita. Due to rising business, owners are always in need of new places to set up their business or get a home. You can start a construction business by importing or manufacturing construction materials. Many Qataris do not have time to cook meal four times a day. You can start a processed food business. Qatar is famous for its Oil and petroleum. It has huge business opportunities. People from all over the world are rushing for doing business in Qatar. They miss their native food. You can open a restaurant that serves only native food.
Qataris have a hectic schedule. Due to their busy schedule, they are not able to take care of their home-based work. You can offer laundry services, IT-based services to help them have an easy lifestyle. You can offer grooming services for men and women. This will help Qataris to relax after a hectic day or week.
Now, that you have a thorough idea of the type of business you can do in Qatar. Let us move to the next step.
Starting business in Qatar: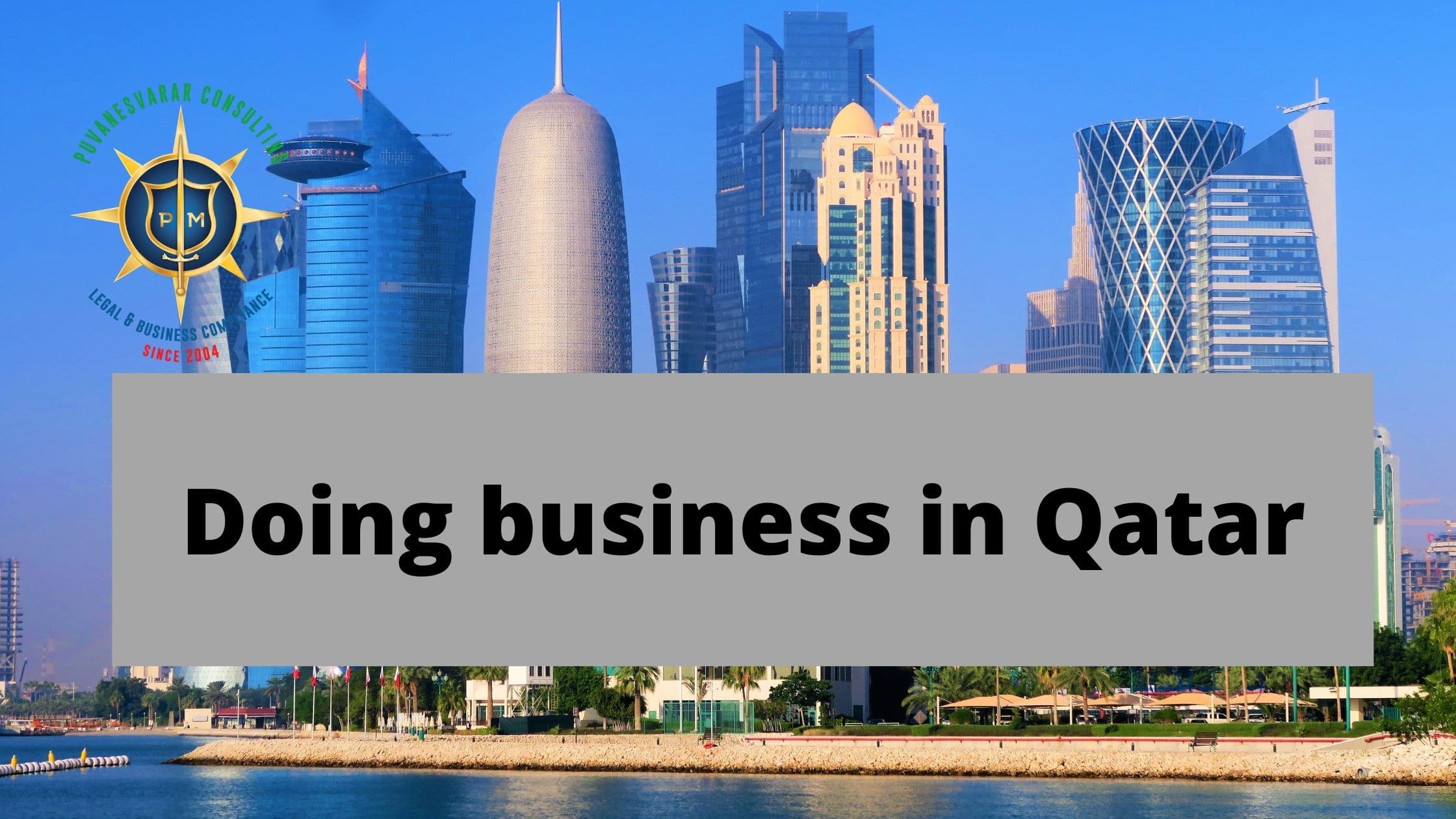 Similar to other countries, Qatar has its own set of rules and regulations for doing business in Qatar. The rules are different for Qataris and foreign investors seeking the opportunity.
To have a successful business in Qatar you must know Qataris by heart. Understand the pain points of your target customers. Offer services that solve their problems or products that they need for better living. Qatar economy has exploded after oil and gas was discovered. The origin of Qatar culture is influenced by fishing and harvesting. Aside from knowing your target audience, understand the Governance structure of Qatar. Qatar government encourages doing business in Qatar.
Qatar has strong foreign ties. If you have the vision to scale your business, internationally, strong international relationships will work in your favour.
        Abide by Qatari laws and guidelines:
The business culture of Qataris focuses on well-structured business documents, slow-paced business meetings, and so on. You must register your business as per the Qatar requirements. The first business rules of Qatar says, "any company registered in Qatar must be at least 51% owned by a Qatari national or a company wholly owned by Qatari nationals".
Sharia law is the primary source of Qatari legislation as stated in Article 1 of the constitution. In Qatar, the Judiciary is independent of the Government. The two important court systems are:
(i)                 Civil, commercial and Criminal System:
(ii)               The Sharia's system:
From a business perspective, you should be well-versed with the first court system. If laws, regulations, compliance, ethical recruitment, taxation, is an alien concept to you, you can get in touch with a business consulting agency.
        The flexible investment model:
Qatar Government is prioritizing investor-friendly and liberal environment. Before 2019, As per LLC, at least 51% of the company should be owned by a Qatari partner. The Government has revised the rule in 2019, where you still need a Qatari Partner for registration but the percentage minimum share can be changed.
        Regulatory environment for doing business in Qatar:
Qatar has an up-to-date and business-friendly regulatory environment. Qatar complies with many regulations, before doing business in Qatar you must assess the implications. If you are new to the term, regulatory compliance, click here to get in-depth knowledge.
"In the world bank rankings for ease of doing business, 2019, Qatar is ranked 2 out of 190 in a specific category of paying taxes". You must have a 360-degree knowledge of the taxation method in Qatar. The tax here is calculated on annual basis. Usually, it is charged 10% of profit but in the case of some exclusive business such as Oil and Gas, it can be charged up to 35%.
Qatari nationals need a work permit and non-Qatari must have a residence visa to work as an employee in Qatar. A Residence visa and work permit for non-Qatari should be provided by the employer. The document must be recognized by the Qatar Ministry of Labor. Rely on Qatar Labor laws for employment relationships in Qatar.
Before doing business in Qatar, you must have the following documents: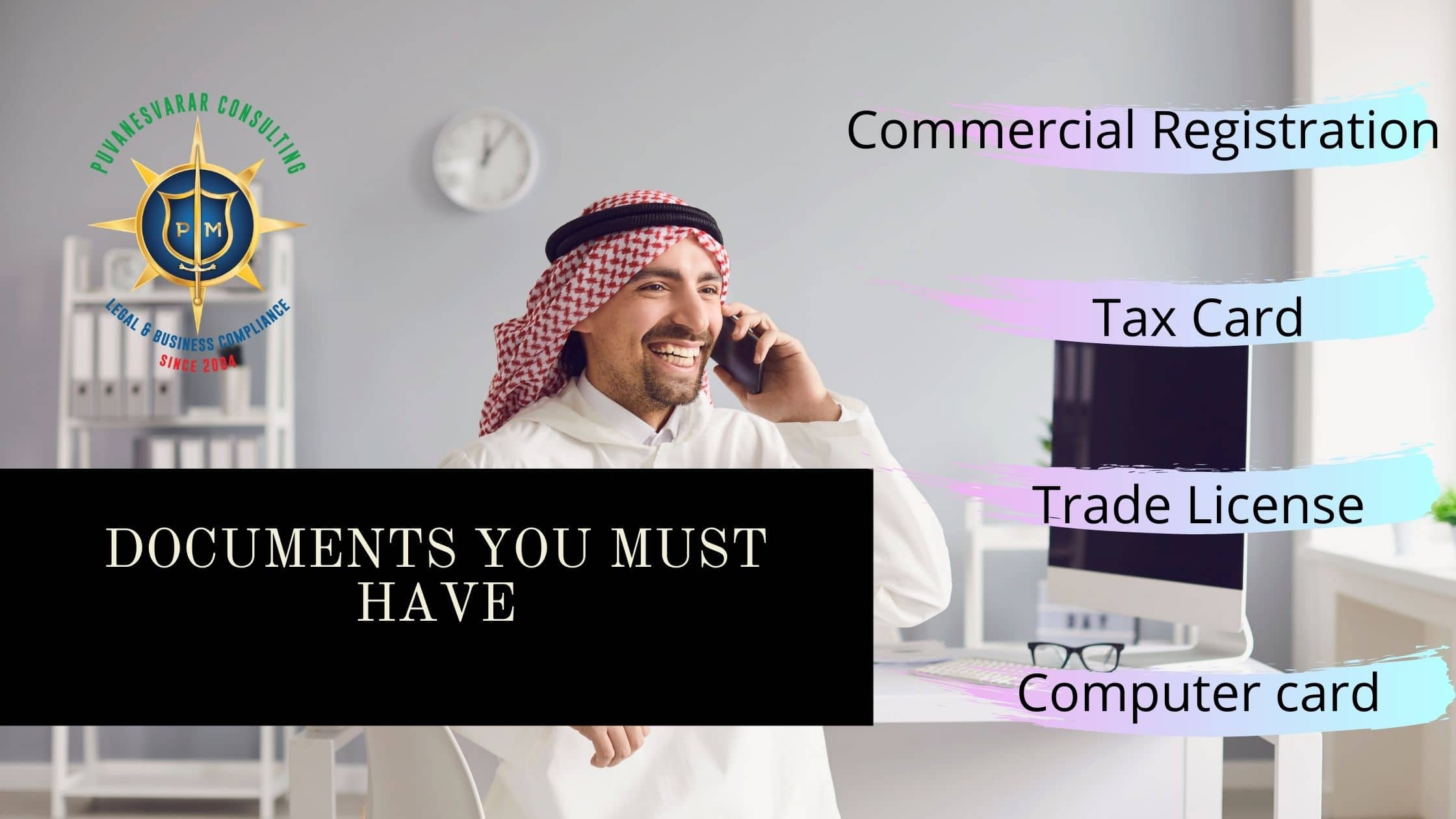 The Ministry of Commerce and Industry is responsible for commercial Registration in Qatar. Once you have CR you can open a bank account in Qatar.
To follow smooth taxation, you must have tax cards. Tax cards ensure you are a tax payer and help in CR.
After CR, you should look for Trade License or TL. This will allow you to have your own space for business.
Computer card is required to hire an employee and give them a residence permit.
Puvanesvarar Consulting is a consulting firm with expertise in legal advice, regulatory compliance, taxation, business coaching. The firm is run by Puvanesvarar Mailvaganam who has been in the business since 2004 and this has helped him have in-depth industry knowledge of Qatar business. He is just a call away to help you out in your venture and minimize the gloomy aspect of business.
Take action now!